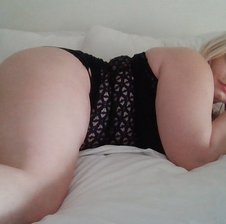 Mafiusatifani
Praćenje
Obavijesti kad je online
27, Blizanci, United States, Atlanta Georgia
Posljednji login:
03.06.2023. 08:54:14
Galerije zaštićene lozinkom Winter 2017
14

fotografije
14 photos
Bitni detalji od
Mafiusatifani
| | |
| --- | --- |
| Spol | Žena |
| Seksualna preferencija | Biseksualni |
| Dob | 27 |
| Visina | 5'4" - 5'6" [160cm - 170cm] |
| Težina | 120 - 140 lbs [55 - 60 kg] |
| Kosa | Brineta |
| Oči | Plavo |
| Etnička pripadnost | Bijelac/Kavkaski |
| Jezici | Engleski, Španjolski |
| Rodni grad | Atlanta Georgia |
| Stidne dlake | Obrijana |
| Poprsje | Srednji |
| Guza | Velik |
What I Like To Do For Fun:
TIP MENU Like me: 11tk Feet: 25tk Flash Boobs: 20tk Flash Ass: 30tk Flash Pussy: 50tk Two Fingers in Pussy: 101tk Two Fingers in Ass: 101tk Four Fingers in Pussy: 195tk Four Fingers in Ass: 230tk Naked: 100tk Blowjob: 90tk Dildo in Pussy: 199tk Dildo in Ass: 299tk Snapchat: 300tk I cum for u: 350tk Squirting: 425tk
Be my hero: 1001tk
Best Reason to Get to Know Me:
Request 4 .....tokens and see how wet I can get :** 11tk/12secs 24tk/24secs 101tk/111secs
Hello, My name is Summer Sweets. I am from Atlanta. Addicted to travel,dance and naughty things to do.Lets rockin roll and do all your fantasy with me;).Also I'm a petite babe with very, very tight holes - and they are all Yours...Enjoy my private chat and let's be naughty:))
A Boring chat Room
Radni sati od Mafiusatifani
Promise's Naughty or Nice List!!
$anta BABY !!! Have I been ...
 Naughty Or Nice??....  
 Im a Newbie to this Site :)  ......   
Hi Gentlenment! Im PromiseAmor . I'm a Twenty-Two Y/O Student from TN. Now- This Winter i am traveling all over the states not just Atlanta  SOOO DONT BE Surprised If i End up In your CITY SOON..  DON'T Ever HOLD Back -- and become STrAngER$# SI appreciate and take in Your Opinions and Pointers to have the Time we Can TOGETHER!!!
    However, I am Spoiled! Brat! So.. Who DOESN'T Love Gifts !!!! 
IF you love what you see and you would like to Hold a Private Show FOR u ..
SIMPILY ADD me as A FRIEND INBOX ME and I will SEND the Address for the package to come to ME...

IN Exchange - Please Tag along a Memo of What you want me to do for YOU in my NEXT ..cAM SHow..
SANTA BABY,
I now DARE  Promise TO be the Naughtiest Lil Slut she can Be.
Adios
Amaterski isječci Mafiusatifani
Hot Car Date with my Big Daddy
5:24
Pregledi

12
KUPI 50 tokena
Mafiusatifani lista želja
1

For Christmas this Year i want a to be the Top Sexiest model On Bonga Models i Want the whole cyber world to share me and my naughty little secerts!
Pročitaj više